EN
The mediation program "HAUNT MELODIE" wants to be a form of cultural networking that creates artistic spaces for an exchange with and between the visitors within the framework of the exhibition practice of the Kunstverein frontviews e.V..
The program explicitly addresses participants from the neighborhood, young and old, who are interested in learning more about the activities of the Kunstverein as well as actively participating in collaborative projects. The content of the projects is to be developed together.
Two formats are planned for the first half of the year. Once a week, discussions about the current exhibitions of the Kunstverein "frontviews e.V." will take place, focusing on the questions of the participants and an exchange of knowledge. Furthermore, the project "Fundort Natur. A project between explorations and artistic interventions" is planned, the aim of which is to actively involve the participants in the design and setting of goals.

Barbara Campaner & Leon Manoloudakis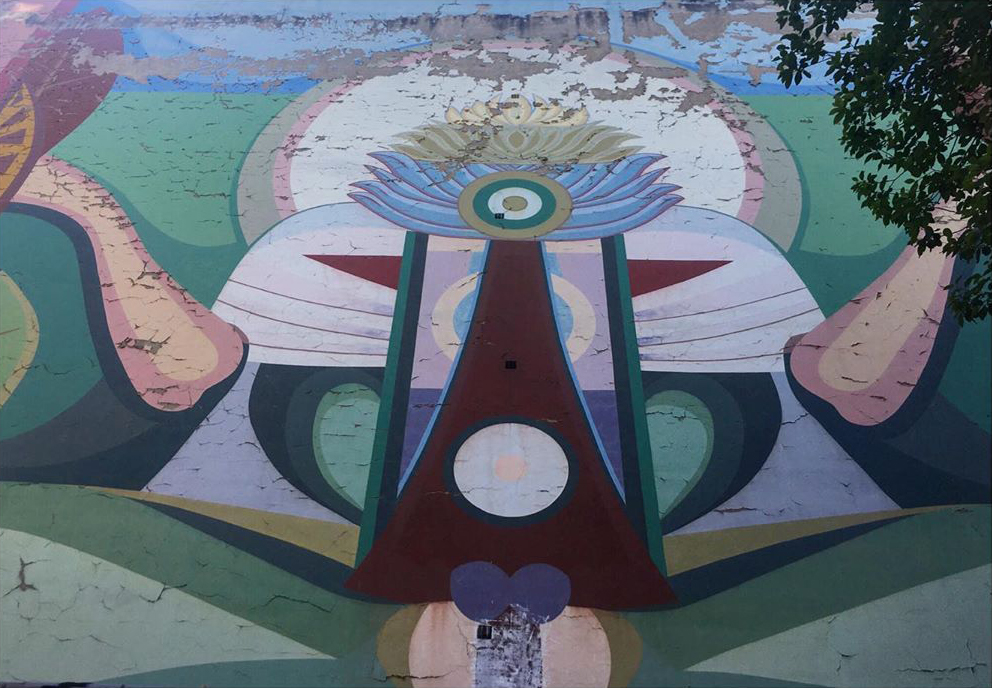 Berlin Melodie (detail), Mural in the yard of HAUNT by N.K. Jain, 1978
DEU
Das Vermittlungsprogramm "HAUNT MELODIE" möchte eine Form kultureller Vernetzung sein, die im Rahmen der Ausstellungspraxis des Kunstverein frontviews e.V. künstlerische Freiräume für einen Austausch mit und zwischen den Besucher*innen schafft.
Das Programm wendet sich explizit an Teilnehmer*innen aus dem Kiez, jung und alt, die Interesse daran haben, mehr über die Aktivitäten des Kunstvereins zu erfahren sowie sich aktiv an kollaborativen Projekten zu beteiligen. Der Inhalt der Projekte soll gemeinsam entwickelt werden.
Zwei Formate sind im ersten Halbjahr vorgesehen. Einmal in der Woche finden Gespräche über die jeweils aktuellen Ausstellungen des Kunstverein "frontviews e.V." statt, bei denen die Fragestellungen der Teilnehmer*innen und ein Wissensaustausch im Fokus stehen sollen. Des Weiteren ist das Projekt  "Fundort Natur. Ein Projekt zwischen Erkundungen und künstlerischen Interventionen" geplant, dessen Ziel es ist, die Teilnehmer*innen aktiv bei der Gestaltung und Zielsetzung mit einzubinden.

Barbara Campaner & Leon Manoloudakis

Mit freundlicher Unterstützung von: