17 July 2021 @ 19h
Zé Leônidas is a multi-instrumentalist musician, singer and songwriter from São Paulo (Brazil), which has recently released his first studio album (2020). During his twenty years of experience, besides working on his own music, he has been requested as guitarist, drummer and singer, collaborating with projects such as Grupo João de Barro (Samba), Caixa Cubo (jazz trio), Lenna Bahule and the Young Choir of the State of São Paulo. For the passed few years he has also worked as musician abroad in tours around Europe presenting his own brazilian music work and also playing in spiritual ceremonies.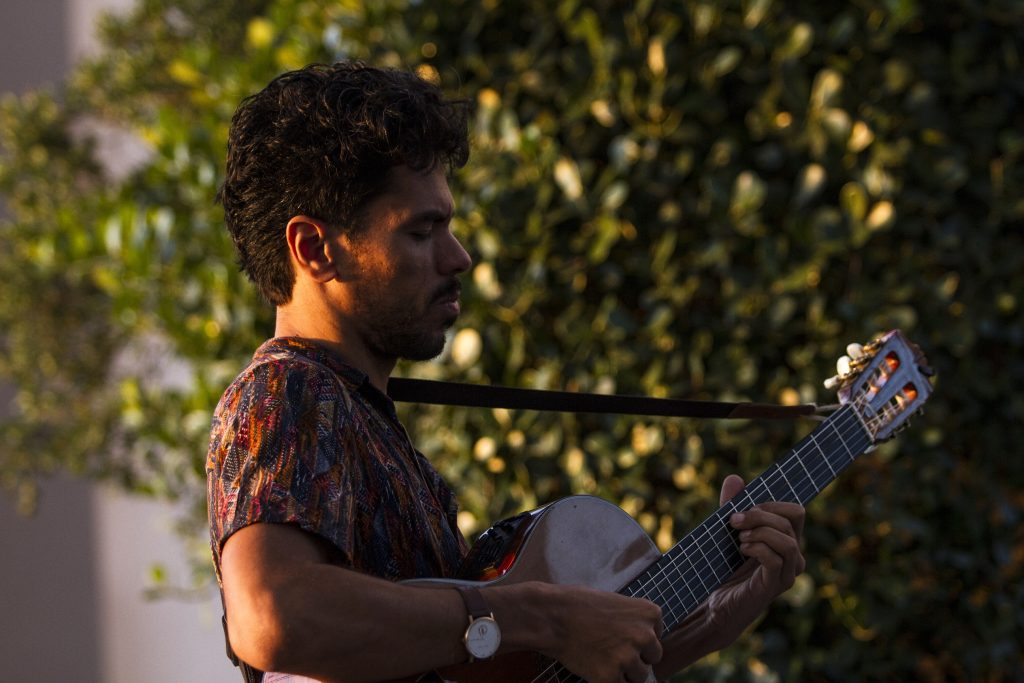 Releases: Fiz Um Samba pra Você (EP) 2018 Sou Linda Ao Vivo (live album) 2019 Zé Leônidas (2020)
https://www.instagram.com/ze.leonidas https://www.youtube.com/zeleonidas https://www.facebook.com/zeleonidas https://www.soundcloud.comm/zeleonidas
Within the frame of Corona precautions, please register prior to the concert:
See more about Seedlings with Siblings program here.
With kind support: