In these times when we are yearning for and also questioning our interpersonal connectivity, the Seedlings with Siblings Public Program revisits the topic of social silver lining through the networks of plants that have surged to takeover HAUNT's concrete, asphalt and cobblestoned backyard. The idea comes from a mere curiosity, rather from a childlike eagerness to know: What would we see underneath if we were to take an x-ray of these hard surfaces that structured this back yard? Knowing the interconnectedness of tress through mycelia, how would the network of these wild plants look like? How would these images in our imagination would reflect to our own current realities at this very moment?
Through workshops on sonic arts and music, we are looking at an urban surface at the yard of HAUNT to see the unseen, to hear the unheard and to perceive the interconnectedness allover again with fresh eyes, under the different conditions of today. In this garden that is taken over by the ruthless power of nature with small and tiny plants, we are learning from them and creating new networks.
With a microcosmic attitude, we are getting familiar with every tree, bush, moss and weed in this "hidden"garden of plenty. And with a meticulous attention to the detail, collaboratively, we will discover each plant at this garden. To honour the bounty, we will be creating a visual and sonorous inventory and devote each week of workshops, performances and talks to everyone one of them.
—
SEEDLINGS WITH SIBLINGS Sound Art Workshops
facilitated by Roberta Busechian (21 MAY - 25 JUNE)
Within the frame of Seedlings with Siblings programme, Roberta Busechian will hold a bio sonic/ sound workshop. In this collaborative experimental journey, we will be working with the plants, using various methods to identify them, paying meticulous attention to their details and their natural and architectural surroundings through various kinds of mics and equipments.
The themes of the workshop will be: organic listening, structural listening, micro listening, macro listening and will involve specific ways to approach sound as sound artistic practice.
The workshop will be finalised with a performance/ presentation.
For who: Everyone from all backgrounds and age groups. (No prior knowledge is necessary) When: 21 May - 25 June - register by 19 May Every Friday, between 2pm - 4 pm
Where: Haunt, Frontviews, Kluckstraße 23A, 10785 Berlin What to bring: Personal computer, Headphones, if available recorder, USB Stick, Block notes Working Language: English and German Participation Fee: 10 eur, payable on the first day of the workshop
*The workshops will be held outdoors and according to the Corona regulations. In case of cancellations, they will be held via Zoom.
Roberta Busechian is a sound artist, curator, researcher, lecturer of sound art theory, practice and sonic activism. She is a guest lecturer at IUAV University of Venice, was a lecturer at Accademia di Belle Arti di Brera (Master Sound Art for creative industries) at electronic music academy recreative12. She teaches sound art in art schools in Berlin since 2014 and has attended international conferences presenting her research through talks and presentations (i.e "CENSE Annual Sonic Ecology Conference" (Usti nad Labem - CZ), ICST - Institute for Computer Music and Sound Technology, Zurich). Her main interests include the effects of listening in creating common aggregation points in the physical space, and especially the technological possibility of virtually connected urban spaces through live stream and time shift. She presented her works in many exhibitions and performances around Europe: Venice, Milano, Verona, Vicenza, Trieste, Nova Gorica (Slovenia), Berlin (DE), Salzburg (AU), Siegen (DE), Graz (au), Weimar (DE), San Diego (CA), Los Angeles (CA), Long Beach (CA), Tijuana (Mexico). Her sound performances where presented at international festivals like Hoergerede-Elevate Festival in Graz (2014) and Transmediale Vorspiel in Berlin (2015). www.robertabusechian.com
——
SEEDLINGS WITH SIBLINGS Ukulele Workshops
facilitated by Judith Bernhardt & Jake Painter (Music Builds Teams)
Within the frame of Seedlings with Siblings programme, Judith Bernhardt & Jake Painter will hold a Ukulele workshop. Preparing a repertoire in relation to plants altogether, we will learn how to play this fun instrument. The workshop will be finalised with a performance/ presentation.
For who: Everyone from all backgrounds and age groups (No prior knowledge is necessary)
When: 22 May - 31 July - register by 19 May (Every Saturday between 2pm - 4pm)
Working Language: English and German
What to bring: Your self and your Ukulele.
*In case you do not have a Ukulele, you can rent your Ukulele from our Workshop leaders for 10 eur/workshop. In case you want to buy your own Ukulele, here are some suggestions:
https://bit.ly/3uMXP5C
https://bit.ly/2QkSXWm
** To be able to play the Ukulele, having short nails on your left hand are strongly encouraged!
Where: Haunt, Frontviews, Kluckstraße 23A, 10785 Berlin
Fee: 12 eur/workshop payable on the first day of the workshop
*The workshop will be held outdoors and according to the Corona regulations. In case of cancellations, they will be held via Zoom.
Judith Bernhardt was born in Singen am Hohentwiel in southern Baden. After studying music in Würzburg, she performed as a solo soprano on various stages in Germany and abroad.
As a mother of two children, she and her husband founded the B&B MusicSchool in Schöneberg in 2013. She is responsible for the overall management of the music school and teaches singing. Over the years, the music school has grown into an established and much loved institution in Berlin and looks after hundreds of students, children as well as adults in many different fields and styles.
Jake Painter is from London. He received his Bachelor of Science BSc (Hons) after which he began Jazz studies at Middlesex University and became a professional musician. As a successful trumpeter and composer in London, Jake is at home in many styles such as jazz, rock, pop, reggae, and hip hop. Jake has performed with internationally acclaimed artists such as Paloma Faith, Vampire Weekend and Culture Club and has written and produced several chart hits. Jake is a specialist in the pedagogy of whole group instrumental tuition and he has developed his own concept for ukulele learning. Jake has taught thousands of children and adults the Ukulele, and also ran regular classes of 'how to teach Ukulele'. Jake is the presenter of the popular online Ukulele course 'Music Plus Digital'.
When Judith and Jake met in 2019 the two quickly realised the value their experience of many years performing, together with their education work with Ukulele and singing could add to organisations, and MusicBuildsTeams was born.
For more info seedlingswithsiblings@gmail.com
–
TALKS AND EVENTS
Sound Performance: Collective Sonification
25 June 2021, 4pm – 6pm
With Betty Böhm, Denny Fiorino, Maria Nitulescu, Sophia Uckmann, Francis Sosta and Roberta Busechian.
After a joyful yet intense month of workshops around sound art and the wild urban plants that took over the yard of HAUNT we are ready with the final presentation of the research. Lead by sound artist Roberta Busechian, The Seedlings with Siblings Sound Art workshop aimed collecting different sonic views from the garden at Haunt through multiple points of listening. In this presentation, the participants will apply all the listening and recording techniques they learnt during the workshop in a collective performance. In a Clockwise set up, from a particular areas of the garden, each participant will perform through open mics and their interaction with recorded sounds of plants and the materials/environment the plants attached to in the garden. The structure of this open space will be shown acoustically and the aim is both to fix and evolve a sound memory of the space and to collect shared points through the listening activity of the participants.
Please register to attend:
–
Talk: The Inhabitants of the Abandoned–by Ali M. Demirel
2 July 2021, 7 pm
Under the umbrella of Seedlings with Siblings project, using his video trilogy 'Post Apocalyptic Utopias on Architecture', as guide, Demirel will tackle with the instances of plants taking over urban structures. In his work 'Post Apocalyptic Utopias on Architecture,' Demirel observes abandoned architectural structures to phantasise about a post-apocalyptic future with no human survivor. How do structures live without humans they're designed for and by? The work is an artistic take on the beauty of an objectively dystopian scenario. The trilogy consists of 'The Pier' (2015, shot at the Scheveningen Pier, DenHaag), The Pit (2017, shot at a cistern in Bodrum) and The Plan (2018, shot at The Packard Plant, Detroit).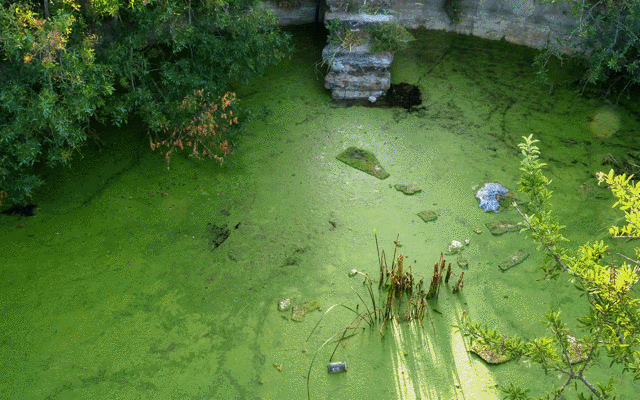 Ali Mahmut Demirel, born in Turkey in 1972, is a Berlin-based artist. Demirel studied nuclear engineering and architecture before pursuing art. He started to make video and sound work in the early 90's while he was a researcher at Middle East Technical University, Audio-Visual Systems Research Center. In the 2000's, he focused his work on real-time computer-generated images and began to create interactive live audio-visual performances. In 2015, Demirel returned to video installation work and created a trilogy under the theme 'Post-Apocalyptic Utopias.' Those videos formed Demirel's solo show titled 'ISLE' at Arter Istanbul in 2018. Recently he is working on a series that connects ecology, nature and myth, through an exploration of specific geographies where notable mythologies emerged.
Please register to attend:
–
Talk/ Performance: Vogelsang –by Peter Cusack
3 July 2021, 7 pm
Vogelsang is a exSoviet military base 60km north of Berlin that once housed nuclear weapons. At its height in the 1970/80s it was a thriving town of more than fifteen thousand people – soldiers, officers, administrators, army personnel of all kinds and their families. In 1994, three years after the collapse of the Soviet Union, it was abandoned and left to decay, hidden in the forest. Today, the area is a nature reserve, but ruins remain. Buildings are being demolished, others have fallen of themselves and colourful murals acclaiming the Soviet army are slowly crumbling. But that is the surface. Unseen, above, below, everywhere, older ecologies are at work. Ants, worms, fungi, nematodes, mosses, bacteria, seeds, roots, saplings, trees, winds and water are constantly active as, for the moment, the forest reasserts its dominance.
This talk/performance will present Cusack's the material collected as stories, sounds, images and words.
Links:
http://www.abandonedberlin.com/.../vogelsang-soviet...
Sound recordings
http://favouritesounds.org/?projectid=47
Peter Cusack is a field recordist and sound artist/musician with a long interest in the sound environment. In 1998 he initiated the "Favourite Sounds Project" to discover how people interact with the soundscapes of the places where they live. Starting in London it has travelled to other world cities including Beijing, Prague, Manchester, Hull and Berlin. His project 'Sounds from Dangerous Places' investigates the soundscapes of sites of major environmental damage such as the Caspian oil fields, the Chernobyl exclusion zone and the Aral Sea, Central Asia, and asks the question, "What can be learnt about dangerous places by listening to their sounds?"
http://favouritesounds.org
https://www.crisap.org/people/peter-cusack/
Please register to attend:
–
Talk: What would happen if nature were considered a nation?–by Mario Asef
9 July 2021, 7 pm
Within the frame of Seedlings with Siblings project, Mario Asef will talk about his project Kemmuna Nation (2018), where he has posed the question, what would happen if nature were considered a nation.
In line with the constitutions of the Republic of Ecuador and Bolivia that recognize Pachamama (Mother Earth) as a legal entity with its own rights and responsibilities relative to the state, Kemmuna Nation expounds on the concept of a non-human nation in which interactions between nature and human beings are coordinated. If nature were to decide on mankind's place on the planet, the results for humanity would likely be devastating. Kemmuna Nation makes clear the need to redefine our relationship with nature for the sake of our existence.
Mario Asef is an architect and conceptual artist based in Berlin. He studied architecture at the University of Architecture and Urban Development in Córdoba, Argentina (Dpl.), and art at Chelsea College for Art and Design in London, England, Staatliche Akademie der Bildenden Künste, Karlsruhe and at the Universität der Kunst (UdK) in Berlin, Germany, where he obtained a master's degree. His work has been exhibited worldwide, most recently at Daegu Photo Biennale (South Korea), Quartier 21 (Museumsquartier, Vienna), Wild Palms (Düsseldorf), Silent Green (Berlin), Junge Kunst e.V. (Wolfsburg, Germany), Kasa Galerie (Istanbul), SSamzie Space (Seoul), The Drawing Hub (Berlin). Recent museum exhibitions include Hamburger Kunsthalle, Villa Merkel (Esslingen, Germany), Kunstlerhaus Bregenz (Austria), and the Akademie der Künste Berlin. Since 2014 he organizes exhibitions and lectures for Errant Sound, a project space dedicated to sound art in Berlin.
Please register to attend:
16 July, 2021 7 pm
With her transdisciplinary works, artist Theresa Schubert manages to make the fine connective tissue between human / nature on the one hand and science / technology on the other visible and, above all, tangible. Often, organic materials such as slime moulds, fungi or bacteria are the starting point for an experimental exploration via practices of posthuman self-organisation or interspecies communication. In her lecture, she will present selected works from her bioart practice and her conceptual backgrounds.
Theresa Schubert is a Berlin-based artist and researcher exploring unconventional visions of nature, technology and the self. She holds a PhD in Media Art from Bauhaus-University Weimar about Agency in Biomedia Art. Her work has been exhibited internationally. Venues include: Ars Electronica, Linz, Art Laboratory Berlin, KW Institute for Contemporary Art Berlin, Newcastle Region Art Gallery, Electro Fringe Festival Australia, Futurium Berlin, Istanbul Biennial, European Media Art Festival, Kapelica Gallery, Museum Villa Rot, MMOMA Moscow, Museum of Contemporary Art Perm, and Zebrastraat Gent. In WS 2018-19 she was guest professor for Media Environments at the Bauhaus-University. She is the co-publisher of "Experiencing the Unconventional. Science in Art" and curated "Stories for a more-than-human-world" (2018), "Inocolum" (2016) and co-curated Shared Habitats / Bauhaus 100 at Ars Electronica 2019. Her work has been awarded with a Prix Ars Electronica Honorary Mention (AI & Life Art 2021), a STARTS Prize 2021 Honorary Mention, the NTAA (New Technological Art Award) 2016 and has been nominated for the GASAG Kunstpreis by Berlinische Galerie 2016 and 2018. She has been awarded with a STARTS Residency (2019-20) funded by the European Commission and was artist-in-resident at the Group of Applied and Molecular Microbiology at TU Berlin (2018-20).
Please register to attend:
Seedlings with Siblings project is curated by Ece Pazarbasi
With kind support: